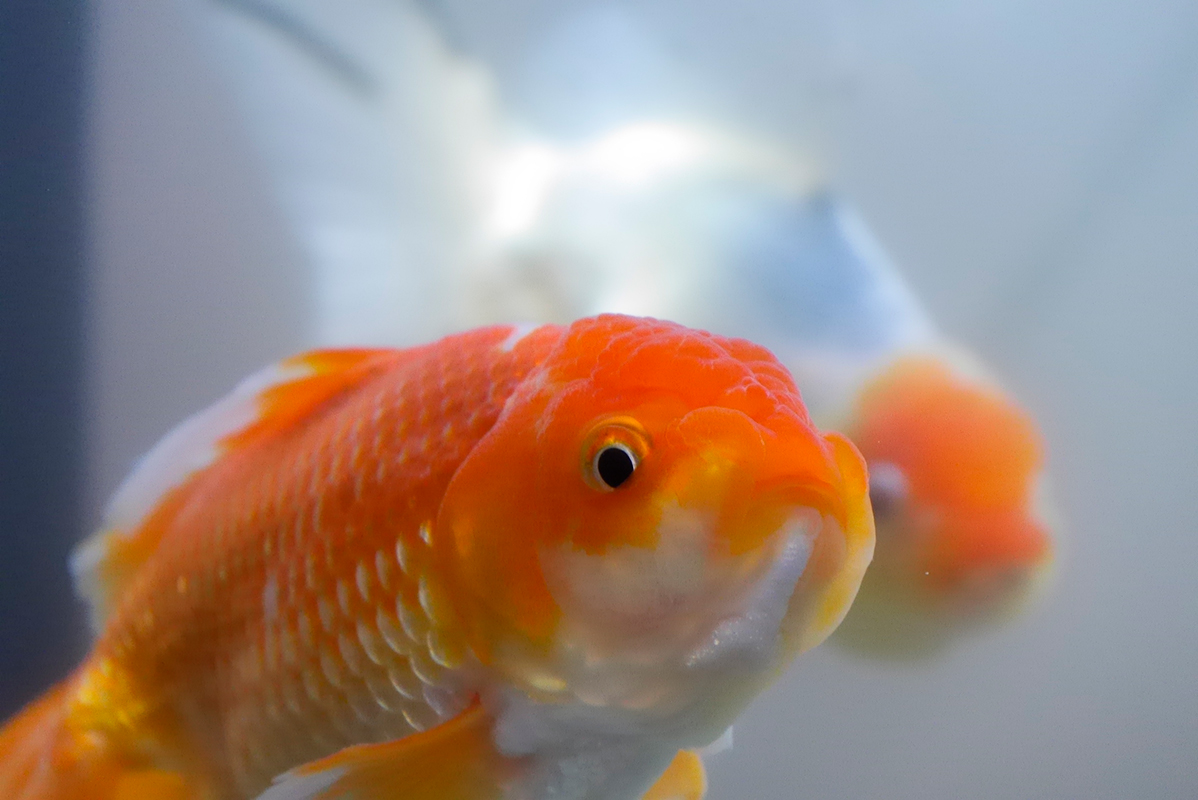 金魚さん、なぁ金魚さん、僕らは餌をあげているのですか、あげさせられているのですか。
太古より続くあなたたちの子孫繁栄の計略にまんまと利用されているのですか。
あなたたちの命は僕が握っているはずなのに。
Kingyo, oh Kingyo, are we feeding you? Or are we being controlled/manipulated to feed you?
Have you from ancient times, manipulated humans to be part of your grand plot to survive and expand?
We should be the ones with your life in our hands.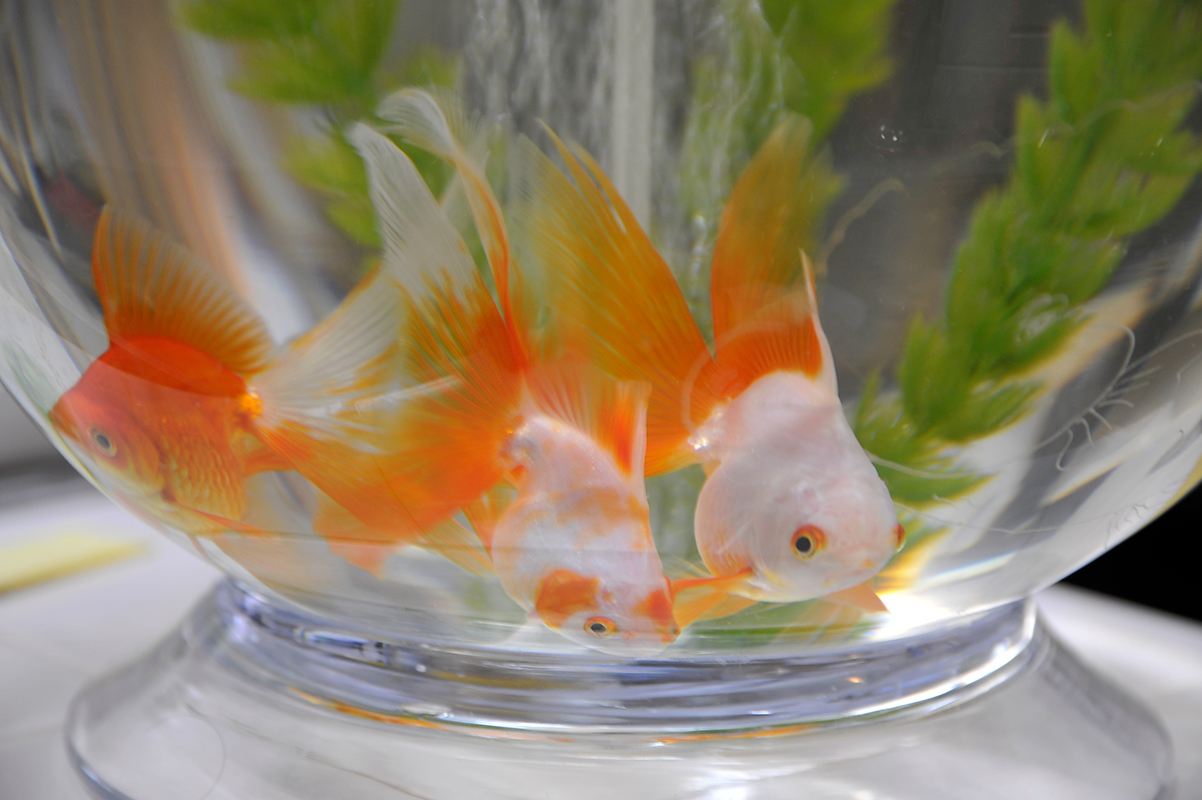 鱗の奥を覗く。綺麗。極彩色がここにある。
Peeking beyond the scales. Beautiful. There lies an explosion of colors.
金魚に感化される。された。されろ。
Kingyo is past, present and eternity.
金魚は、海があること、川があること、水槽にいること、全部知らない。
Kingyo doesn't know that there is a sea, or a river, or even a water tank.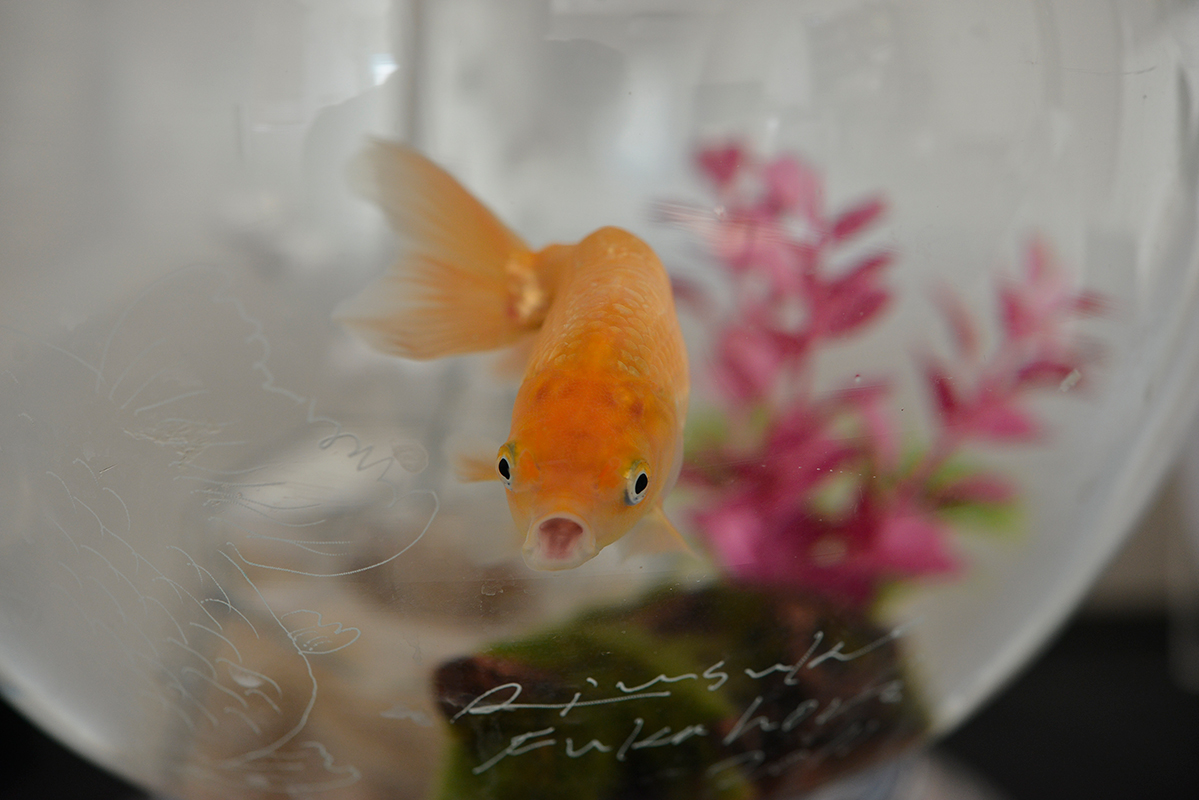 聖徳太子の生まれる74年前に金魚は生まれている。
Kingyo was born 74 years prior to the birth of Shotoku
Taishi (Prince of Japan during the Asuka period).
前方後円墳の中には金魚がいる。御簾の向こうには金魚が座っているぞ!
There is a kingyo in the keyhole-shaped tumulus. There could be kingyo sitting behind that bamboo screen!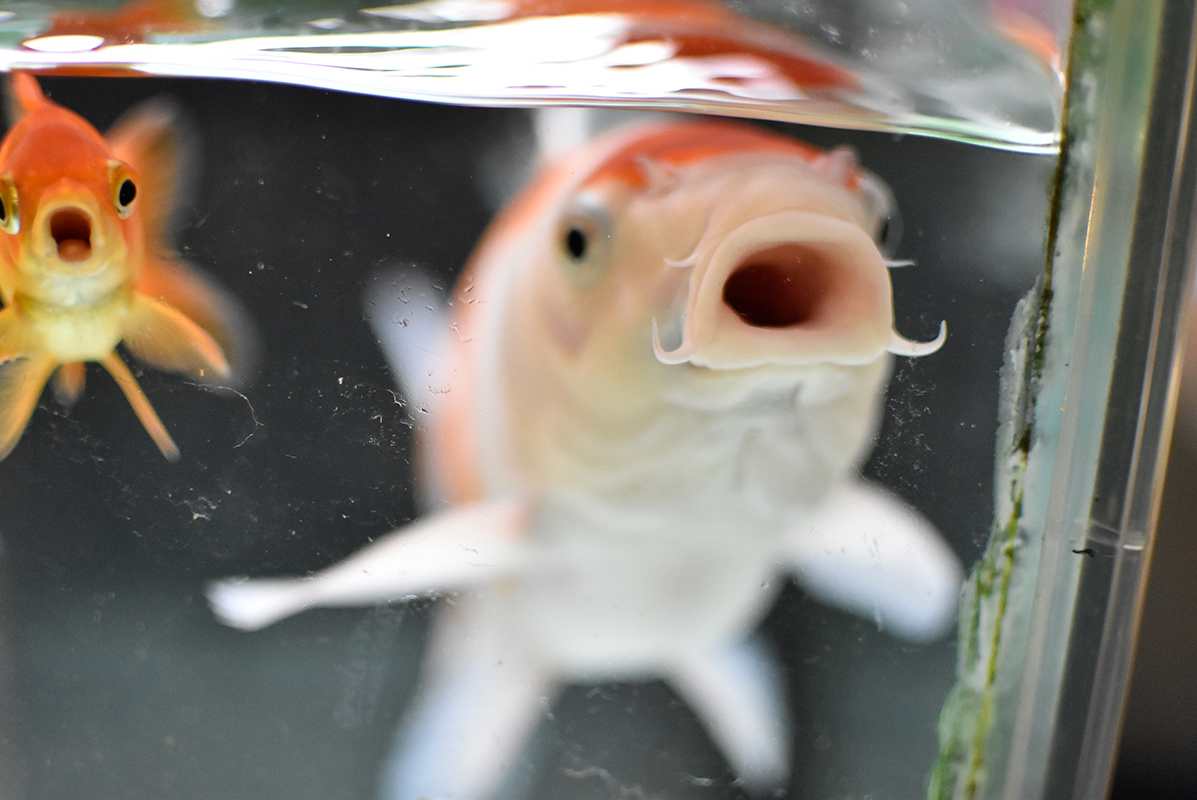 なぜ人は苦しむのか。なぜ金魚は苦しむのか。
Why do humans struggle? Why do kingyo struggle?
水替えを怠れば1500年の金魚の歴史も消える。
子育てを怠れば400万年の猿人の歴史も消える。
If changing the tank water is neglected, 1,500 years of kingyo history will be gone.
If raising children is neglected, 4,000,000 years of homosapien history will be gone.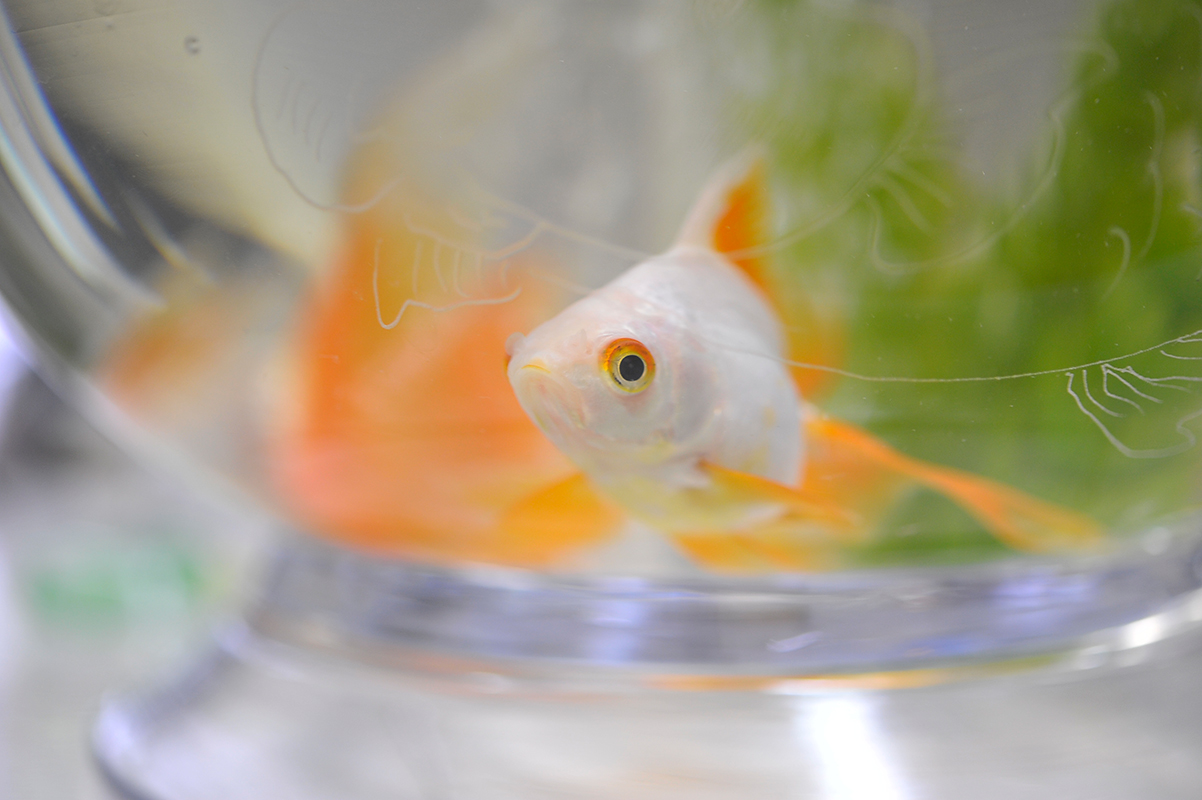 生きているものは糞をする。必ず糞をする。
Every living thing defecate. They always defecate.
ヒラヒラしたスカートのような尾ビレなのに、めくりたいとは思わない。
The fins waving around look like a flowing skirt, but I am not tempted to peek under them.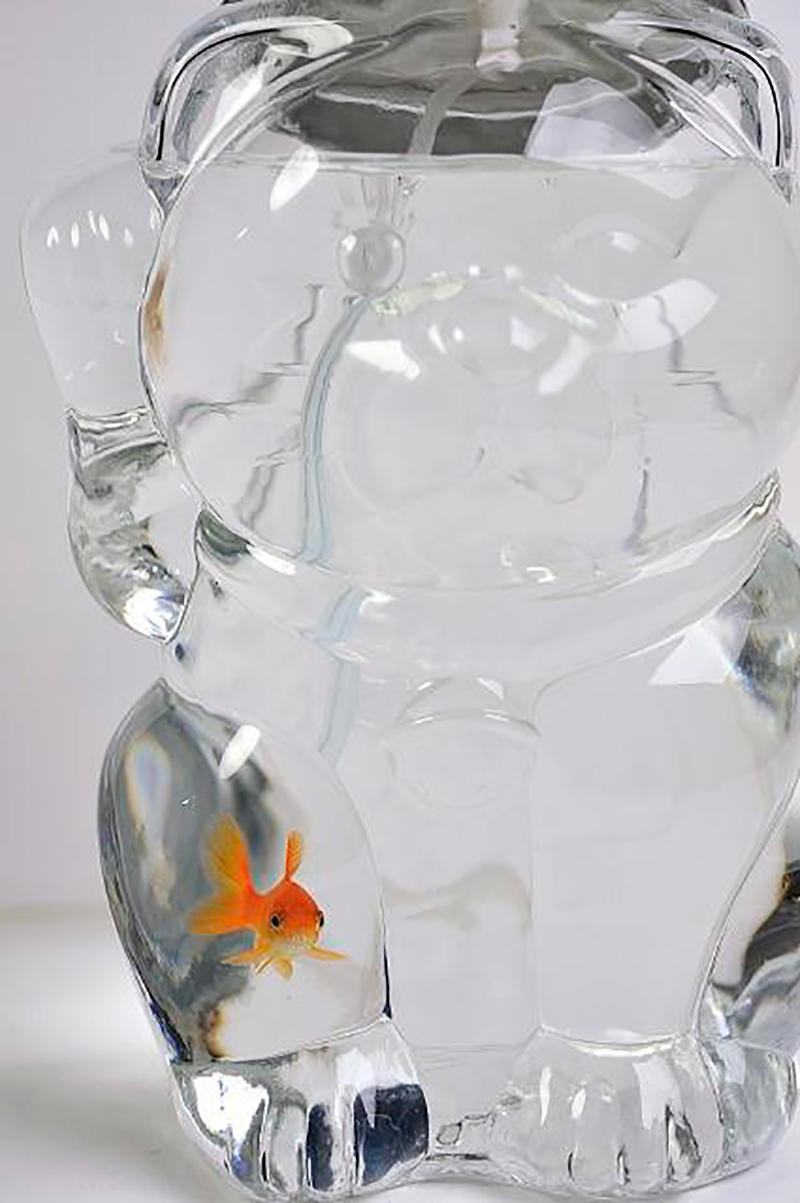 夢で大魚を釣った。しかし、上がってきたのは更紗模様の皮膚だけだった。
In my dream, I caught a huge fish. But what I pulled out was a sarasa-marked skin.
金魚は、ほぼ水道水で生きている。
Kingyo lives mostly in tap water.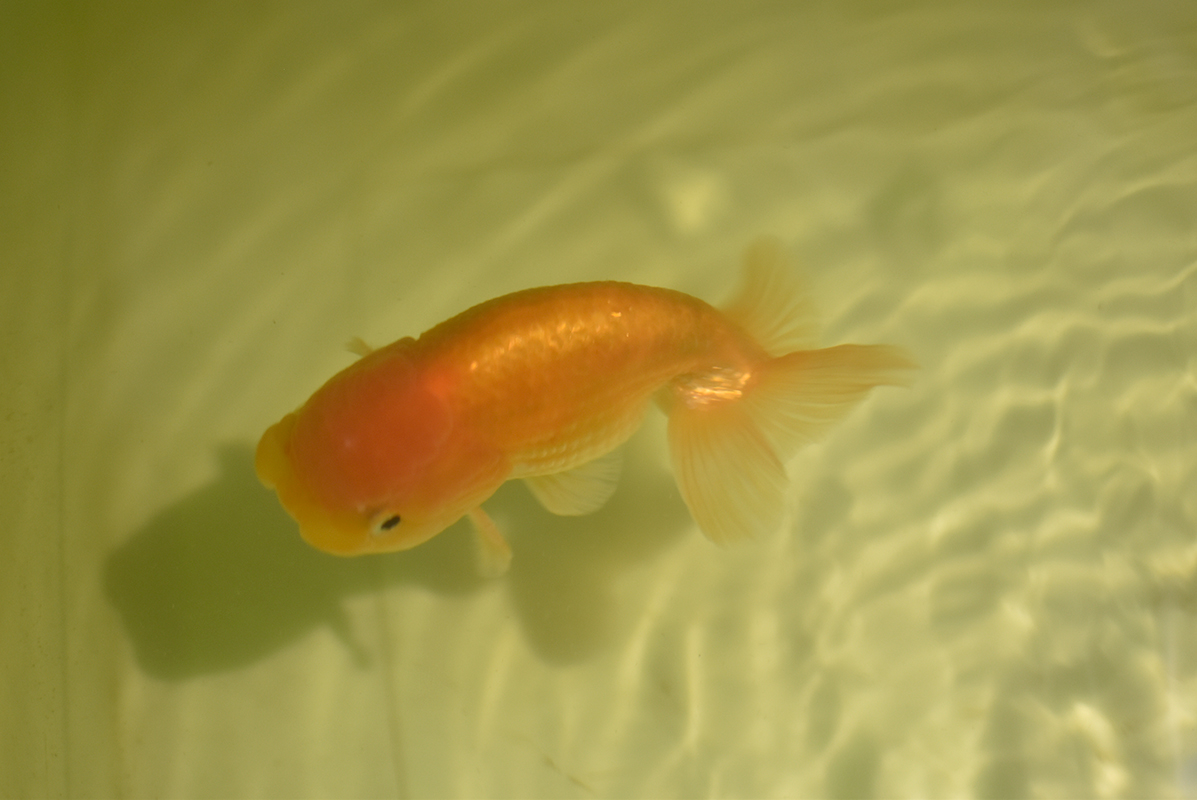 金魚を手ですくう、息子のほっぺたをスリスリしている感触と同じ。
Putting the kingyo in the palm of my hands, it's very similar to when I am caressing my son's rosy cheeks.